Explore Our Country Wedding Venue
The Ceremony Meadow
The serenity of the Ceremony Meadow is nothing short of heavenly. Tucked on the west side of the farm, the backdrop to your forever, is the rolling hills of Back Valley. This unobstructed view of the valley will have your guests swooning. As you approach the meadow, you're greeted by a set of 11 ft tall custom made arched doors. The meadow is encompassed by six, 12 ft tall stained glass windows, rescued from an old catholic church in Wisconsin. A crystal chandelier hangs from the barn wood built arch; the perfect combination of rustic and elegance. Log base benches complete the space, for your guests to take in the scene.
The Views
What makes The Hidden Meadow & Barn "hidden," is what makes it special. The valley that surrounds the farm, offers the most amazingly breath-taking views… The grounds themselves offer a variety of backdrops from the valley, the woods, and the rustic buildings.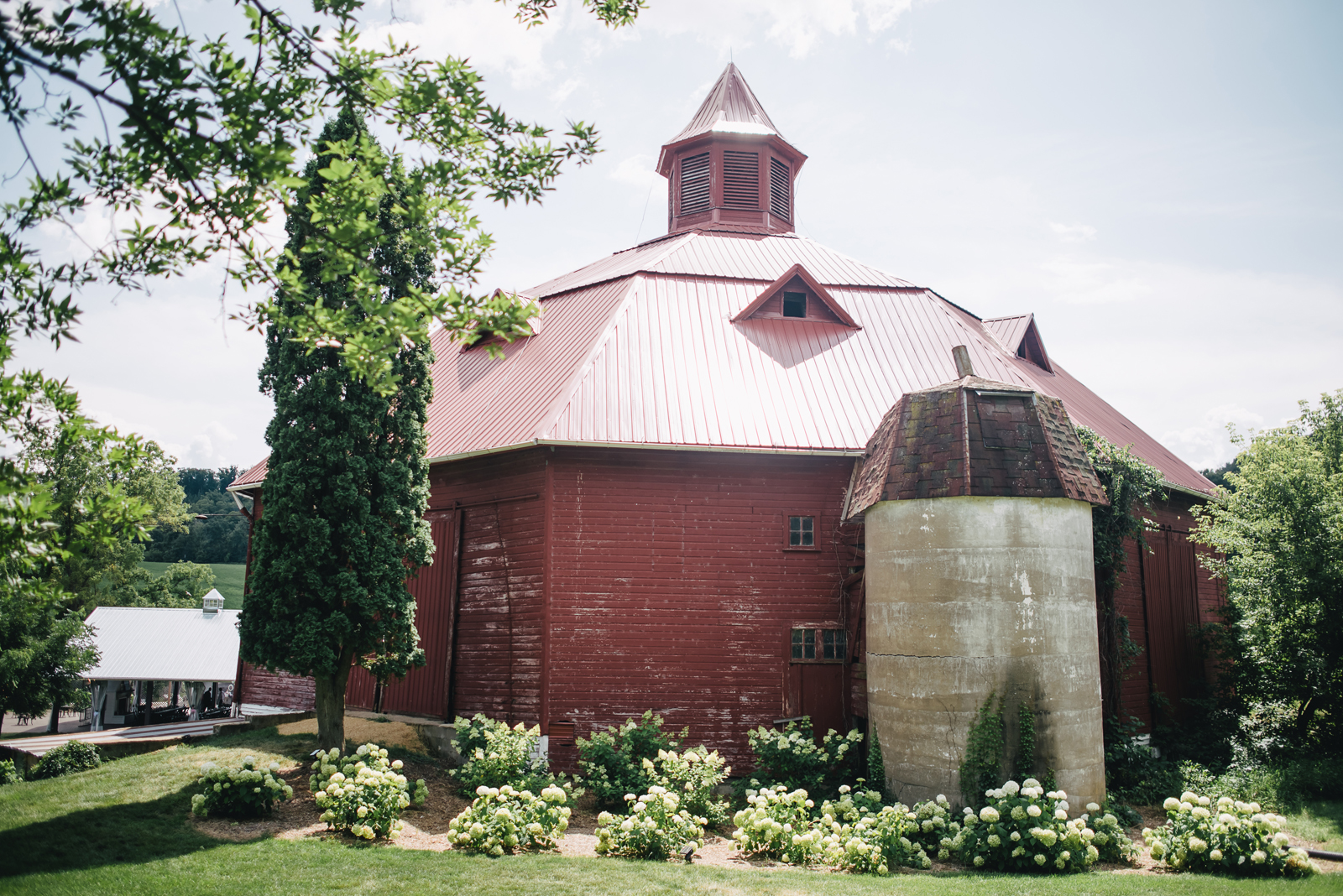 The Open-Sided Barn
Our Open-Sided Barn is the perfect combination of rustic and elegance. It offers amazing views of the surrounding hills while providing protection from the elements.
All The Raves….
"We cannot thank you enough for helping us through the most perfect wedding weekend. Not only was the beautiful venue a big part of this-your willingness to help get all the small details in place for the big day and timely responses to our many emails :) made it all come together."
-Katie and Adam, Minneapolis
"I wish I could give this venue 10 stars. Everything was absolutely perfect. I have heard non-stop from our guests how beautiful our venue was and how it was the best wedding they had ever attended."
-Alissa and Paul, New Richmond, WI
"There are obviously many "barn wedding" venues out there. If you want a great venue, wonderful owner to work with, and the most elegant small touches, go check out this place. This was the only venue we looked at - we booked it on the spot the same day!"
-Eric and Carlee, Minneapolis, MN
"Guests seriously LOVED and RAVED about the venue, and it was my wife's dream wedding - nothing more to say!"
-Zack, Minnetonka, MN
"I thought this place was beautiful in the photos, but WOW it is even better in person! My brother just got married here this past weekend and I don't think it could have been any better."
-Megan, Houston, TX